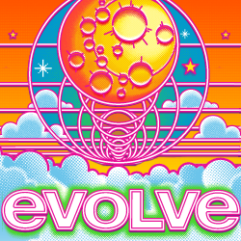 Evolve Festival at Nova Scotia highlands, in Antigonish County, Nova Scotia, Canada
Fri Jul 11 2014

-

Sun Jul 13 2014

- 0:00 - 0:00

http://www.evolvefestival.com/location/

Antigonish County

,

Nova Scotia

Canada

(888) 311-9090

Website:

http://www.evolvefestival.com/Get Tickets Here
About Evolve Festival

If anyone ever says those in Nova Scotia don't know how to party, an easy retort would be to just say "Evolve Festival."

The Evolve Festival will be taking over in Antigonish from July 11-13. Info is just starting to pour out regarding the lineup, but tickets have not yet gone on sale. So far, in 2014, Jonah Hache, Mayhemingways, Slowcoaster, The Jimmy Swift Band, and That 1 Guy have been announced. More to come, of course!

The music festival isn't just all about the beat. It started in 2000, and has since worked to spread cultural and social awareness regarding issues such as the environment and personal well-being. In 2010, it was voted "Best Festival in Canada" by listeners of CBC Radio 3 Searchlight.

Some of the local and worldwide talent who were part of the lineup in 2013 include A Tribe Called Red, Nahko and Medicine for the People, The Funk Hunters, Sherman Downey and the Ambiguous Case, and The Terror Pigeon Dance Revolt. Yes, their music is just as interesting as their band names.
Lineup
Facebook
Maps