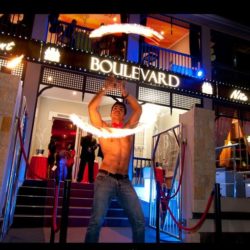 Boulevard
153 Florida Road
Durban
,
02
4001
South Africa
+27 31 303 7631
About Boulevard

The definition of luxury, Boulevard brings a whole new meaning to sophistication.

While some indulge in the fine culinary masterpieces and relax in the lounge on the ground floor, the vibrant nightclub sits on the second floor of the venue.

Soft colors, modern furnishings and matching artwork throughout make the night scene attractive.

As sophisticated socialites flood the venue, revel in the indulgent drinks, attractive crowds and great entertainment.
Photos
Facebook
Twitter
https://twitter.com/blvdnightclub/statuses/