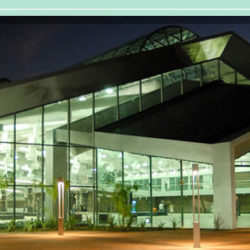 Centro de Convencoes Hangar
Belem
,
16
Brazil
+55 91 3344-0100
About Centro de Convencoes Hangar

Located in Belem is the Hangar Convention Center.

Hangar's spacious, versatile venue will turn your dreams into a reality.

This convention center can quickly go from a 2,000 capacity concert hall to a 200 capacity conference room within hours.

The well thought of comforts and luxuries thought of for your connivance can be found around every corner.

Whether you looking for the perfect place to see your favorite big time musician, or some place to hold a personal event, the Hangar Convention Center is Brazil's most versatile and complete convention center!