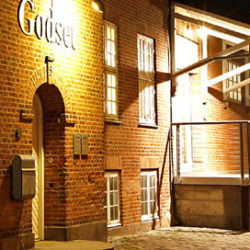 Godset
Jens Holms Vej 5
Kolding
,
6000
Denmark
+45 79 79 10 60
About Godset

Established in 2001, Godset has quickly become a popular music venue for Kolding and the surrounding area.

While the venue has a capacity to hold 700 standing, it can hold 350 seated and has the potential to be both a mellow, intimate night scene, or vibrant DJ hall.

In addition to the primary activity of the venue, which is popular music, the site is often used for theater, exhibitions, parties, club nights and more!
Photos
Facebook