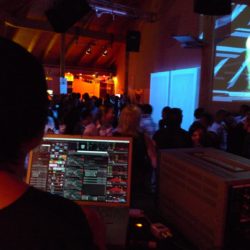 Harry Klein
Sonnenstraße 8, am Stachus
München
,
80331
Germany
+49 89 40287400
Price : $$ (Moderate)
About Harry Klein

Situated in the heart of Munich is Harry Klein.

Harry Klein may be small, but it comes with a big sound and vibrant crowd.

Built as a room-in-a-room with 300-ton concrete blocks ensuring that the party is as loud and long as you like, Harry Klein continues to lure techno juggernauts such as Ben Klock and Adam Beyer to really put the soundproof technology to the test.

Head to Harry Klein's to experience the result, expect big beats and seriously funky visuals!
Photos
Facebook