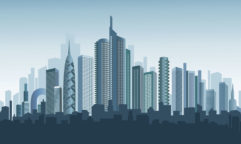 Hollywood Music Hall
Delftsestraat 15
3013 AC
Rotterdam
,
Netherlands
010 411 4958
Price : $$$ (Expensive)
About Hollywood Music Hall

Welcome to Hollywood Music Hall, Rotterdam's largest entertainment center in the Netherlands. Join the fun along with thousands of others as you explore our massive dance complex that houses seven clubs ranging from house, electro, hip hop and dance.
Hollywood Music Hall organizes monthly club nights and promises some of the best DJ's.
Dance until you drop in Ramblas, enjoy some of the best cocktails in Bolts Cocktail Lounge, or chillout, relax and enjoy a shot in the outdoor oasis when weather permits.
Photos
Facebook