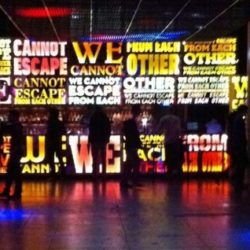 Lux Frágil
Avenida Infante Dom Henrique
Lisbon
,
Portugal
+351 21 882 0890
About Lux Frágil

If there is a place where all types of people gather it's Lux. It's the most democratic place to go clubbing, since it has 3 floors, all playing different types of music.

The top floor is an open area with a Wine Bar which always varies in the décor. The perfect timing is when the sun rises above the river – breathtaking! The middle floor – the Bar is where people gather to have a drink and talk, or just chill on one of the many beds that are laying around. This area also has a great balcony facing the river.

The bottom floor – is where the hard partying really happens. Here all DJ's show their best tunes. Every time we go there it's a completely different night! Lux has the ability to reinvent itself every week, so this is why it has been a success for so many years.
Photos
Facebook
Twitter
https://twitter.com/luxfragil/statuses/