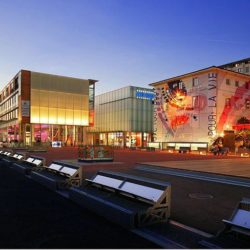 Mad Club
Rte de Genève 23
Lausanne
,
23
Switzerland
+41 21 340 69 69
About Mad Club

Welcome to Mad Club, one of the oldest and biggest clubs in Lausanne.
Explore 5 different levels and 3 different dancefloors.
Enjoy the balcony view from the venue's main floor, head underground for electronica with local DJ's like Mirko Loko, Chaton and Benna, or head to Mad Club's top level containing the Zapoff Gallery and house tunes played by resident DJ's.
Feeling hungry? Rejuvenate at the club's restaurant serving light snacks so that you can continue dancing into the early hours of the morning.
The club's long standing history means some of the best performances and most epic parties have taken place in the club. Continue Mad history by hitting one of their famous parties now!