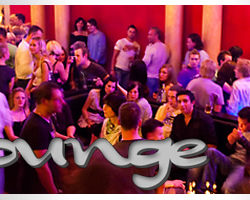 Nachtwerk
Mulheim
,
07
Germany
Price : $$$ (Expensive)
About Nachtwerk

With 4 different rooms, this venue can meet any need for any one. The Music Hall has the best resident DJ's with regular appearances by international and national stars. Party all night to the best chart, dance and house music.

A technical system that includes 40 square meters large LED ceiling above the dance floor. With laser, LED and video technology to round it all out. A supersized sound system and drinks from 3 bars and a cocktail gallery will keep you going.

Our Club 4004 located on the first floor and is where you hear all the black music you want including Crunk, Hip Hop, Reggae and R&B.Comfortable booths to sit and watch the dance floor or enjoy the outdoors. Two counters to get your beverages and you're just steps away from the smoking area.

Our 3rd Dance area is where the party raves! Classics, charts and hit sounds with a rustic barn giving you an ambiance like no other. On the dance floor or in a back corner, good spirits are flowing. The smoking area is next door.

we provide you with all th

The center of it all is our Night Lounge, all music is here on the upper floor. Cozy, frugal areas to just chill out if you're not in the mood for dancing on the upper floor. Or on the lower floor, you'll find a bar with a cocktail station, another bar and if you get the munchies, pizza and chips are available.