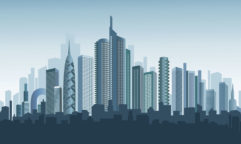 PrivatClub
Skalitzer Strasse 85 - 86
Berlin
,
10997
Germany
+49 30 616 759 62
About PrivatClub

Located in an old post office, the PrivatClub has been representing an authentic establishment for pop-art matters for many years. It distinguishes itself from median trends by offering a variety of concerts and events as well as bizarre art projects and exhibitions beyond mass culture.

The small basement club that truly deserves it's tag "private", is hard to find, and if you don't know that the only access to it is via "Weltrestaurant Markthalle", you might even get deprived of a fun night out in its loungey, warm and friendly astmosphere. Thanks to an organizational genius the bar is located right near the entrance, which helps enjoying a warm up drink without having to make your way through the generally bigger crowds. On an extra nice note, the friendly bar service is exceptional – order a drink and before you know it, it'll be yours to hold. Impressive considering the busyness of the place!

Music styles range from old-skool HipHop to nu-skool Blip Hop, Dubstep to Soul & Funk, the "British.Music.Club" with Indie & BritPop to alternative excursions into the world of electronic sounds. Events such as the "Electro-Swing-Balkanbeats-Funk-Drum'n'Bass-Electro" nights as well as concerts of unknown upcoming bands also rank high on the promoters event list.

One of the greatest things to mention is the pricing: early birds arriving before midnight generally won't pay more than 3 Euros. Should you want to wait until the party really starts until after midnight, the entry rarely exceeds the 5 Euro mark. Make sure not to forget your "dancing shoes"!
Facebook