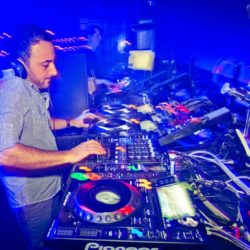 Uniun Nightclub
473 Adelaide Street West
Toronto
,
ON
Canada
+1 416-603-9300
Price : $$$ (Expensive)
About Uniun Nightclub

At the heart of King Street West in Toronto, lies one of the hottest clubs in the city: UNIUN. Newly opened last November 2012, the club is already a great haven for awesome music and world class DJs. With industrial infused interiors, bright glowing LED lights, as well as some bad-ass sound system; it is the perfect place for all-night parties and raves. One of the best spots to hit up if you're looking to party it up in Toronto.
Photos
Videos
Facebook
Twitter
https://twitter.com/UNIUNnightclub/statuses/