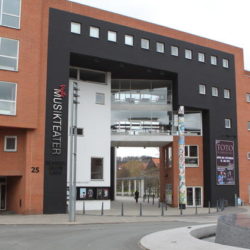 Vejle Musikteater
Vedelsgade 25
Vejle
,
7100
Denmark
+45 79 43 20 30
About Vejle Musikteater

Chaos, edge and discipline, that's what Vejle Music Theatre is all about!

Vejle is a breeding ground for all kinds of concerts, live acts, club nights, DJ sets and more, it's Vejle's most versatile night scene.

As both a night theatre and casino, it's the perfect place, a grown-up playground.

Everyone should take the time to head to the Vejle Music Theatre, there are experiences for both the guest artists and staff.
Photos
Facebook