DJOYbeat Event Spotlight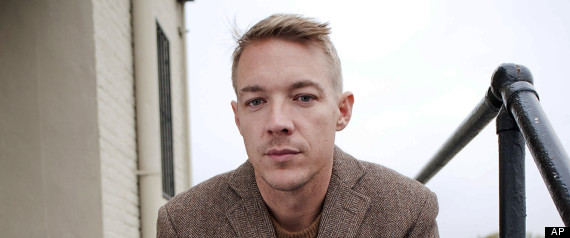 No matter what you think about the no-kandi policy Mad Decent recently adopted regarding all of the events that make up its flagship annual US tour, you have to recognize the impact that Diplo, Major Lazer and their trap scene contemporaries have had on EDM. While the tour's lineup varies somewhat depending on date and region, the Denver stop will feature hip-hop legends Outkast, rapper Waka Flocka Flame, Colorado native GriZ and more – in addition to trap music's poster boy himself, Diplo. Although not usually a hotspot for EDM events (or technically even a block, for that matter), Fiddler's Green Amphitheater will provide a spacious, verdant setting for the tour's first-ever Denver date.
The Weekend Rundown
Thursday, August 21
Hailing from Budapest, Hungary, Myon & Shane will grace the decks on the main floor of Beta Nightclub with their ethereal, uplifting style of trance. Sergio Santana and Sang Dinh will kick things off, while the artists of Klutch Beat will fill their usual residency upstairs in the Beatport Lounge.
Friday, August 22
If bass music fans don't know San Francisco DJ/producer ill.Gates for his hyphy stage presence or collaborations with such heavy hitters as Mimosa and Bassnectar, they definitely know about the music workshops on his website, ill.Methodology.com. Caustik & Subliminal will warm the decks up for him on this edition of Bassic Fridays, and P.U.N.C.H.I.S. will occupy the Beatport Lounge for the duration of the night.
Following the example of deep/future house acts like Kygo (to the extent that he even remixes soul legends like Marvin Gaye), Chicago-based Autograf's tropical style of four on the floor will fit in perfectly with Bar Standard's usual Friday entertainment in conjunction with Home Denver. Locals John Arnold and Moses will provide supporting DJ sets.
Mad Decent Afterparty with Mad Decent All Stars @ The Ogden Theater
After the Mad Decent Block Party at Fiddler's Green Amphitheater wraps up, partygoers are encouraged to make the journey over to the Ogden Theater for the after party. While no official lineup has been posted as of yet, it's safe to assume that Diplo and some of the other core artists of Mad Decent will make appearances.
Phutureprimitive's psychedelic, bass-heavy style of electronica draws from drum 'n' bass and garage, but doesn't adhere to the traditional confines of any genre – making him a perfect candidate for one of Euphonic Conceptions' 1up Colfax parties, where alternative sounds are embraced. Kaminanda's set will add a splash of trip-hop to the evening, and locals Soulacybin and Cloud D will provide opening performances.
Eoto, Dr. Fameus and The Echo Chamber @ Mishawaka Amphitheater
Ask anybody – you have to experience Eoto live to understand why they're exploded out of Colorado over the past decade. As their first-ever gig took place at the first Sonic Bloom, it's only fitting that during their time in Colorado they would play one of their famously all-improvised electronic/jam fusion sets where that party took place at the Mishawaka Amphitheater. Opening sets by Dr. Fameus of the Disco Biscuits and The Echo Chamber will provide further entertainment.
Saturday, August 23
A decorated tech house veteran, Boris' style was steeped in the New York club scene before he began traveling the world; now he frequents Space (Miami), BPM Festival and Wet Republic in Las Vegas and travels as far east as, well, the Far East to play shows. Local staple Marshall Monica will open up the main floor and Mahesh Presents will hold down the Beatport Lounge.
Eccentric as he may be, New York-based Chris Glover A.K.A. Penguin Prison spins a brand of electro pop that fits in nicely with the current wave of more disco-oriented beats. Supporting sets by Thrashbot and Dirty Clean will make this installment of the Saturday parties put on by The Hundred and Culture Magazine another one for the books.
Ascension Gallery Anniversary Block Party ft Ott & The All Seeing I, Soul Visions, O-NEB and Soulacybin @ Cervantes Masterpiece Ballroom
It's just a block party kind of weekend in Denver, but this two-day Ascension Gallery-hosted affair will have a far different vibe from the Mad Decent Block Party – and it'll take place on an actual city block, to boot. Ott & The All Seeing I will headline the party, and the rest of the lineup will bring the psychedelic melodies familiar to the inside of Cervantes Masterpiece Ballroom to its front steps.
Didn't find the right party for you? Check out our event pages for the complete listings.