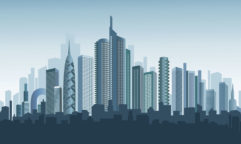 Harders Plaza
Flevoweg 2
3841 KL
Harderwijk
,
Netherlands
+31 341 416 085
About Harders Plaza

Harders Plaza, located in central Harderwijk provides its guests with some of the most unforgettable nights out.
Separated into 3 areas, the first is home to the clubs house DJ's who are funky, trendy and insure a good laugh, often alongside these passionate DJ's are top talents like Chuckie, Gregor Salto, Marco V and Benny Rodrigues.
Prefer something a little more glamorous? Check out the clubs second room that features the best urban jocks who guarantee hot scenes on the dance floor.
Got an appetite from all of that dancing? Enjoy a bite at the club's exclusive eatery to revitalize so that you can stay energized into the early hours of the morning.
Harders Plaza is the latest club sensation in the Netherlands, thousands of party addicts across the Netherlands have even voted Harders Plaza the entertainment center of Harderwijk.
Photos
Facebook