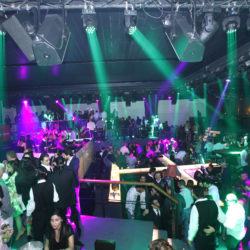 Life Night Club
Quarantine, Beirut, Lebanon 961
Beirut
,
04
Lebanon
70-666 060
About Life Night Club

Welcome to Life Beirut, Beirut's newest addition to Lebanese nightlife.

Located in the Karantina region, the multi level club has impressive interiors and plenty of entertainment in store for you.

The Life Beirut's state of the art lighting system creates surreal visuals and resident DJs Dania, Youssef Kanaan and Haytham Fawaz grace the decks in their DJ booths that sit in the center of the club immersing them deeper into the club's nightly mood.

Unique to the venue is its roof that opens to reveal the night sky and fireworks, a regular addition to the clubs entertainment.

Life Beirut is a worthy addition to the Lebanese clubbing scene, so head to the Karantina region to check it out!
Facebook