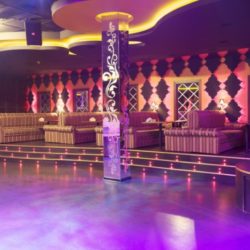 Misto Club
Клочковская, 190-А
Kharkov
,
Ukraine
758-17-02
About Misto Club

Welcome to Misto, a town in the city.
Located in Kharkov, it's the cities biggest entertainment complex.
Enjoy an assortment of night clubs offering a variety of music. Looking for a more intimate setting? Then grab a quiet drink in one of the venue's lounges. If your feeling lucky, exchange your money for chips and play a game of 21 at Misto's on-site casino. Want to interact with others? Misto's fun center offers both bowling and karaoke for your pleasure.
Facebook