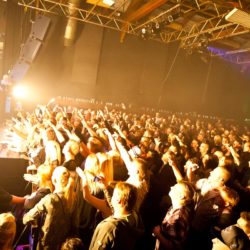 Pumpehuset
Studiestræde 52
Copenhagen
,
1554
Denmark
info@pumpehuset.dk
About Pumpehuset

Situated in the heart of Copenhagen is the Pump House.

While initially used as part of Copenhagen's waterworks, today it is one of the hottest and largest music and entertainment venue's in the city.

You can listen to a killer lineup on the top floor, Crane Hall and you'll find the ground floor is the perfect party spot. With a 400 person capacity, it sets an intimate scene for mingling and relaxation.

It takes creative brains to turn a waterworks facility into a happening night scene, but no project is too big for the Pump house, bringing you the best night experience in all of Copenhagen.
Photos
Facebook