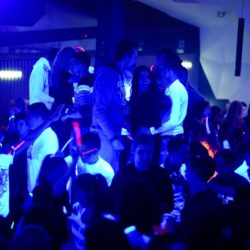 Shamballa
Savska cesta 30, Cibona passage
Zagreb
,
21
10000
Croatia
099 721 77 77
About Shamballa

Shamballa is situated in central Zagreb offering night enthusiasts a cozy atmosphere inspired by Eastern culture and modern design elements.

With guests first in mind, sound, lighting and effects have been carefully chosen to give guests an undisturbed clubbing experience.

Shamballa's club offers trendy booths, exclusive VIP sections equipped with personal bar and server, large stage, spacious dancefloor and so much more!
Enoy your night along with other beautiful and famous revelers as you indulge in all the luxuries of Zagreb's most desirable destination!