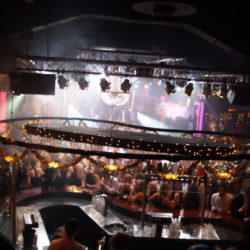 Takens Balkbrug Uitgaanscentrum
Meppelerweg 7
Balkbrug
,
Netherlands
0523-65 63 77
About Takens Balkbrug Uitgaanscentrum

Welcome to Takens, an attractive, swinging night scene in Balkbrug!

Numerous rooms, world renown DJs, crazy parties and nightclub enthusiasts are waiting for you!

Moulin Rouge is where the best DJs pass through and where you will find those drum and bass fanatics. Revel in the luxuries at We Club, it has a laid back atmosphere providing seating at the back and plays your favorite chart toppers. A wild place where anything goes is the Holland House, where you can expect to hear anything from 90's to current mashups. Those with a soft spot for cheese can cozy up in the jolly Ski Hut, with sing-alongs and a and drink in hand you'll feel like you're a local in the Alps. Looking for a great spot to take a date or an atmosphere to chill out and socialize, Heineken Square is centrally located in Takens and the perfect spot to date and meet.
Facebook