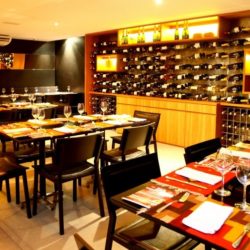 Wari
Belo Horizonte
,
15
Brazil
(31) 3024-4300
About Wari

Welcome to Wari, restaurant, bar and lounge located in Belo Horizonte.

The amplitude of the environment, comprising inner hall, mezzanine and balcony makes it ideal for lunch, dinner and happy hour, or for a chat with friends on a Saturday afternoon.

Whether you have an appetite for renown Chef Edgar Julcarima's fine cooking, or want to explore the many wines, beers and cocktails of the world, or signature drinks like the, "Fin Del Mundo", Wari is Belo Horizonte's favorite luxury restaurant, bar and lounge.